ABOUT US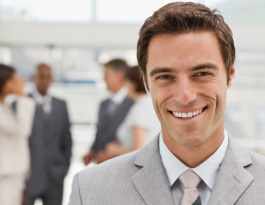 Thank you for taking the time to look at our web site and learn about Complete Title Services, LLC. One of the most important factors in any business relationship is confidence. We want to earn yours, so I would like to tell you a little about our company, how we do business, and why you might want to work with us.
Anticipating resurgence in the real estate market, I founded Complete Title Services LLC in early 2011. My goal was to transform the title business in Alabama, providing a fresh, different approach that makes the process more convenient for our clients.
So, how are we different?
We set up a network of closing agents and attorneys that encompasses the whole state.
Because of this network, we can schedule real estate closings anytime and anywhere convenient for our real estate partners and their clients.
We offer notarized document-signing services statewide, enabling you to have deeds, sales contracts, insurance forms and other important legal papers notarized wherever it may be necessary.
Despite our new approach, our Complete Title Services, LLC staff has a wealth of knowledge. Collectively, we have had more than 100 years of experience in the title industry, and we'll put it to work for you. We are diligent in our title searches, offering on-time and accurate reports at a fair price. Each person on our team has one goal in mind—to handle your needs in an efficient, seamless manner that makes the process easy for you.
In today's rapidly evolving market, change is inevitable. We aspire to make the changes that do come a positive experience for you and your clients. Because we thrive on change, we are also open to your suggestions and ideas. If we can provide a service that you need, please let us hear from you. If it can be done, we'll make it happen.
We look forward to working with you,
Mike Giles